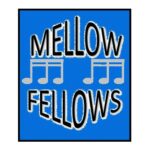 The Mellows Fellows …
… are a group of about two dozen men who love to sing! In fact, some have been singing for decades.
The group performs at about twenty events each year. In 2011 the group made its MN State Fair debut performing a half-dozen shows over two days at the Ramberg Senior Center. We were pleased to have been invited back six more times, through 2017.
In August 2018, the group performed on the the Cosgrove Stage, near the Education Building. We offered three half-hour shows. As usual, we added in a few newer songs and kept some of the older favorites.
Other performances in 2017-18 included about a dozen at senior living facilities, for church groups, and for various celebrations (e.g., retirements, birthdays, and funerals).
The repertoire runs the gamut including songs from various decades and in various genres. Click here to see a sample of our repertoire and to hear sample recordings from a recent performance.